Darjeeling Tour Tips You Need To Learn Now.
Introduction
Traveling to Darjeeling is one of the best feelings you will ever have in your life. I am not adding up my name, but I am the owner/blogger at thousand trips. I was born and brought up in a small village of Darjeeling called Lizzipur tea garden. Lizzipur tea garden is also one of the famous tea gardens Inside Darjeeling.
Living in the foothills of the Himalayas Darjeeling, I have seen good days and bad days of Darjeeling town.
Darjeeling town is one of the beautiful tourist places in India, which is surrounded by the beautiful mountain Kanchenjunga. Darjeeling is world-famous for the Tea Estate and tea production in India.
Darjeeling is very rich in culture and natural heritage, the famous toy train declared by UN heritage.
Guiding up with the Darjeeling tour
1. Kurseong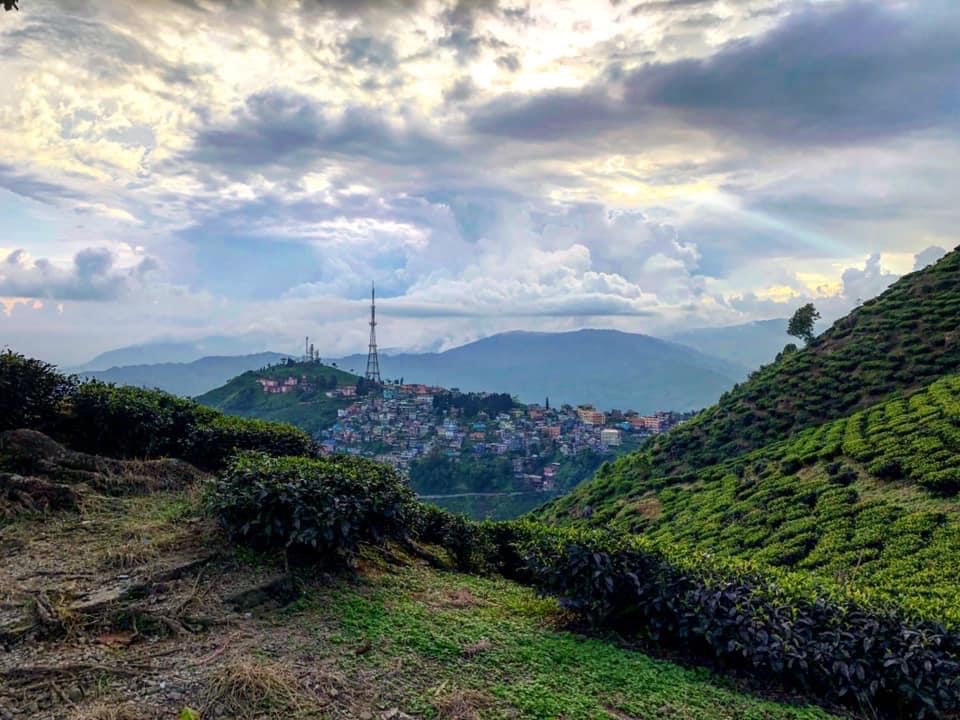 Kurseong is also one of the most famous tourist places in Darjeeling. It's also a subdivision of Darjeeling. Kurseong is called "kharsang" and is also called the land of white orchids. You can also get beautiful views of mt. Kanchenjunga
In addition, you can also visit Dow hill eco-park and the surrounding place of kurseong like Eagle cage and many more.
It is located on National Highway (NH55) in the Darjeeling district
Kharsang's height is 4864 ft. The route started from Siliguri, and the distance is about 51kms.
You will first visit the Sukhna wildlife sanctuary from here, and it's about 25 kms or 15.5 miles.
While you are visiting the Kurseong or Darjeeling, you will first land at NJP railways or Bagdogra defense airports. Your journey begins here to Siliguri Darjeelingmore. The route starts from the (Darjeelingmore Siliguri) which is about 7.4 kms via NH 10 to reach the Sukhna wildlife sanctuary from Sukhna. The way starts at kurseong.
In addition, you can also visit chunabhatti, the tindharia workshop, and pakhlajohora waterfalls and Mahanadi lizzipur tea garden, and goomtee tea garden while reaching both places also have magnificent views of the river (Khola) and tea gardens.
Via the Same route, you are up hills to Siddha Pahar. Beyond that, you can see a fantastic view of the whole kurseong, tindharia, ghayabari, and Mahanadi.
2. Ghum railway station and Jalpahar
Once you reach Kurseong, the journey begins to Ghum railways station and jalapahar, which is also the coldest place in Darjeeling. From Kurseong to Ghum, you will arrive in 1hr, 10 mins with the same route, and are about 26.5kms.
Ghum railway station is situated at an altitude of 2,258 meters (7,407ft). The weather is about 17 degrees Celsius on average. Some tourist literature falsely claims ghum to be the highest railway station in the world.
From here, you can easily access Darjeeling with the same route. While reaching Ghum, you can also visit tung, sonada, jalphar camp.
3. Darjeeling, the queen of the hills.
Once you reach Darjeeling, many people love to visit chowrasta once they sit there and drink Darjeeling tea and Darjeeling momos listening to jazz or blues music. I would always do it when I am at chowrasta.
Darjeeling is called the queen of the hills, but here I would love to portray it differently. Darjeeling is not just queen of hills. Good people also surround Darjeeling, ethnic, cultured, and lots of educated people.
The foothills of the Himalayas are always famous for Darjeeling tea and world heritage steam engines. Darjeeling weather is spectacular; it can change at any time to always carry an umbrella.
Visit while you tour Darjeeling
I am covering just inside the Darjeeling, for example, chowrasta, tiger hill, or peace pagoda. I want to add some more content here. Darjeeling is a tiny town you can cover up in one or two days.
So that, If you have any Darjeeling tour plan, you can add some more plans to visit rather than Darjeeling. In addition, I will add Sikkim, Kalimpong as well as Nepal Ilam to my budget.
1. Tiger hill in Darjeeling
Tiger hill is a very famous place in Darjeeling for watching the sunrise at 4 am. While visiting tiger hill, you also see Dham mandir and fresh up your mind with worship in sinchel Dham. I used to hear back then when I was a kid.
There is a tunnel we call it (gufa); from there, you can reach amobita if you go inside that tunnel. I have never been inside the tunnel, but I just heard whether it is true or false; I don't know.
Here, I am adding a bit about amobita. Amboina is very famous for mandir, but I have never been there, but I would love to go there someday and research it.
Amobi is also a very famous tea garden and its tea factor. Amboina is downhill from the kurseong. We call it the footprint of kurseong. Amobi is also renowned for the amobita mandir you can visit once there.
In conclusion
Many tourists visit, but they never knew about it. Still, I would like to tell you once you can ask the local people of Darjeeling or Kaesong people about it.
2. Chowrasta Darjeeling is a famous place to freshen up.
Here I am in chowrasta today "haha" I am just lying to you. I am here in Siliguri town preparing my awesome blogs about my loving place, Darjeeling chowrasta.
Okay, Chowrasta is a very excellent place in Darjeeling. I always love to visit when I am in Darjeeling town. I have been there many times to freshen up. You can see the mahakal baba mandir in chowrasta, which is always famous for tourists to worship.
When I was a kid, I always told my friend who was lying to me that I would ask them mahakal baba Kasam (promise). They used never to lie so that people of Darjeeling will always have belief in Mahakal Baba mandir and promise about mahakal baba.
I don't know who is mahakal baba. But I never lie when it's come to makhal baba.
In conclusion
I have never kept the promise (Kasam) of mahakal baba so. I never know how much it is true, but we always have a belief in mahakal baba.
In addition, chowrasta is constantly and almost famous for mahakal baba mandir.
I will keep adding up about this temple if I have some bit of research on it. I am just piling up with my first understanding of the Darjeeling district.